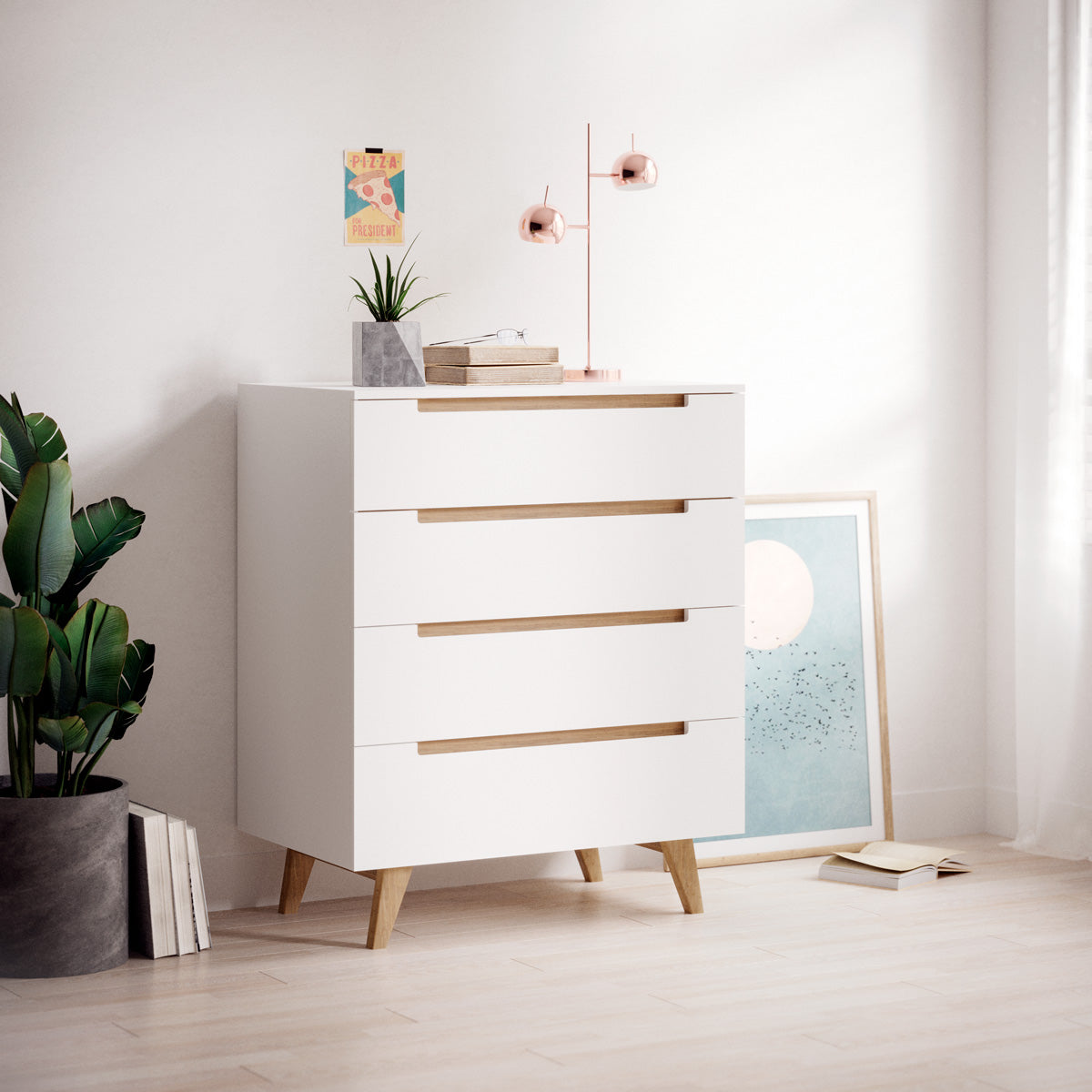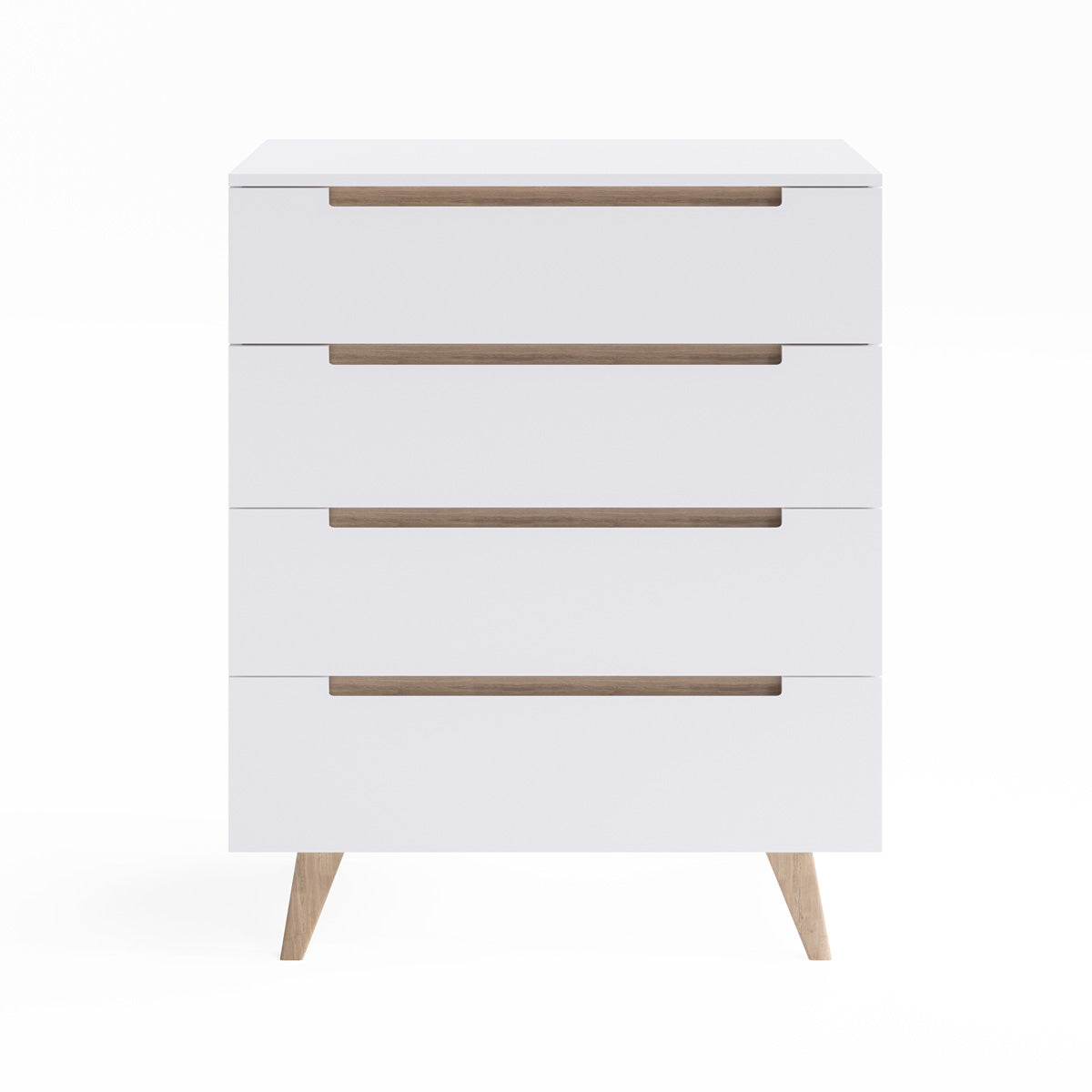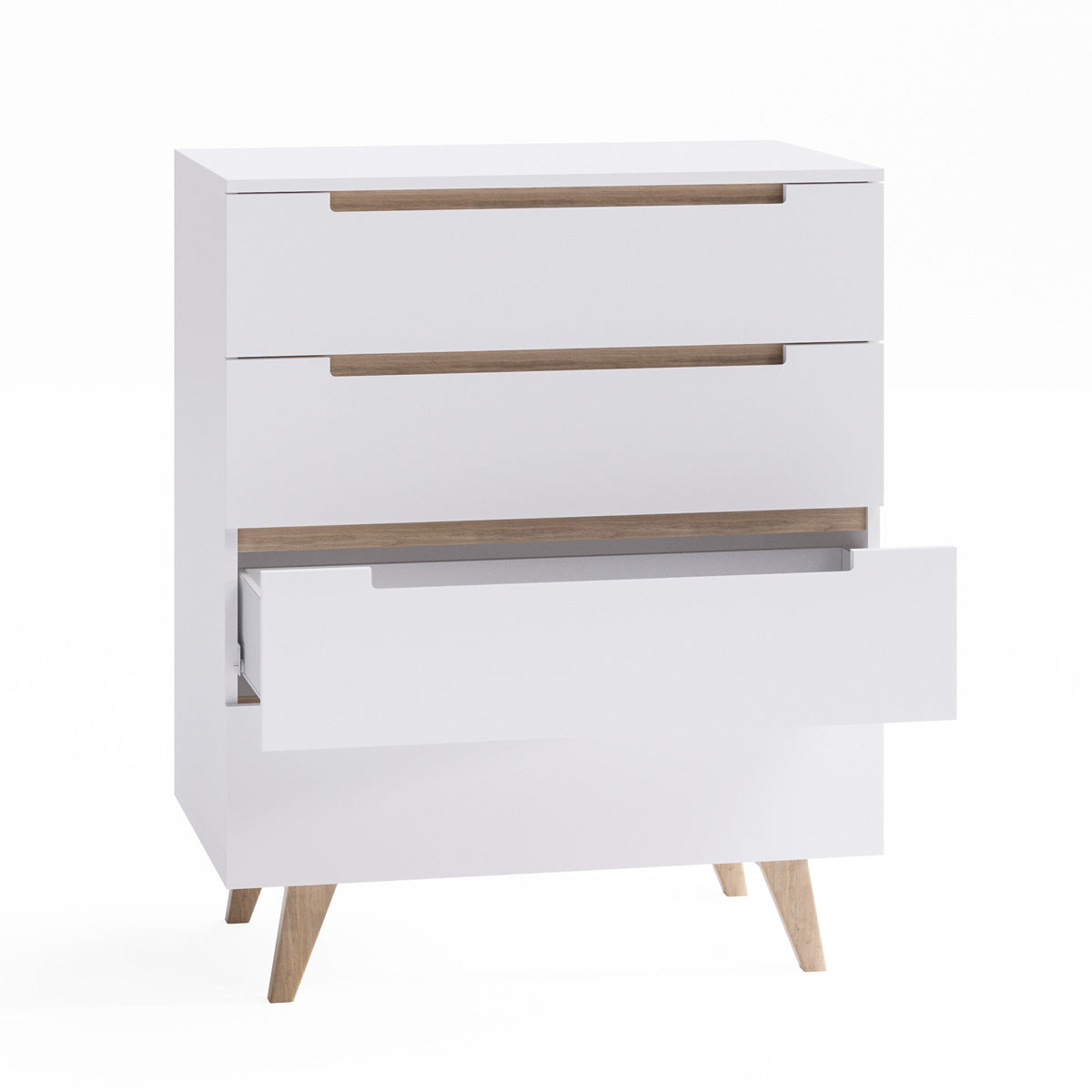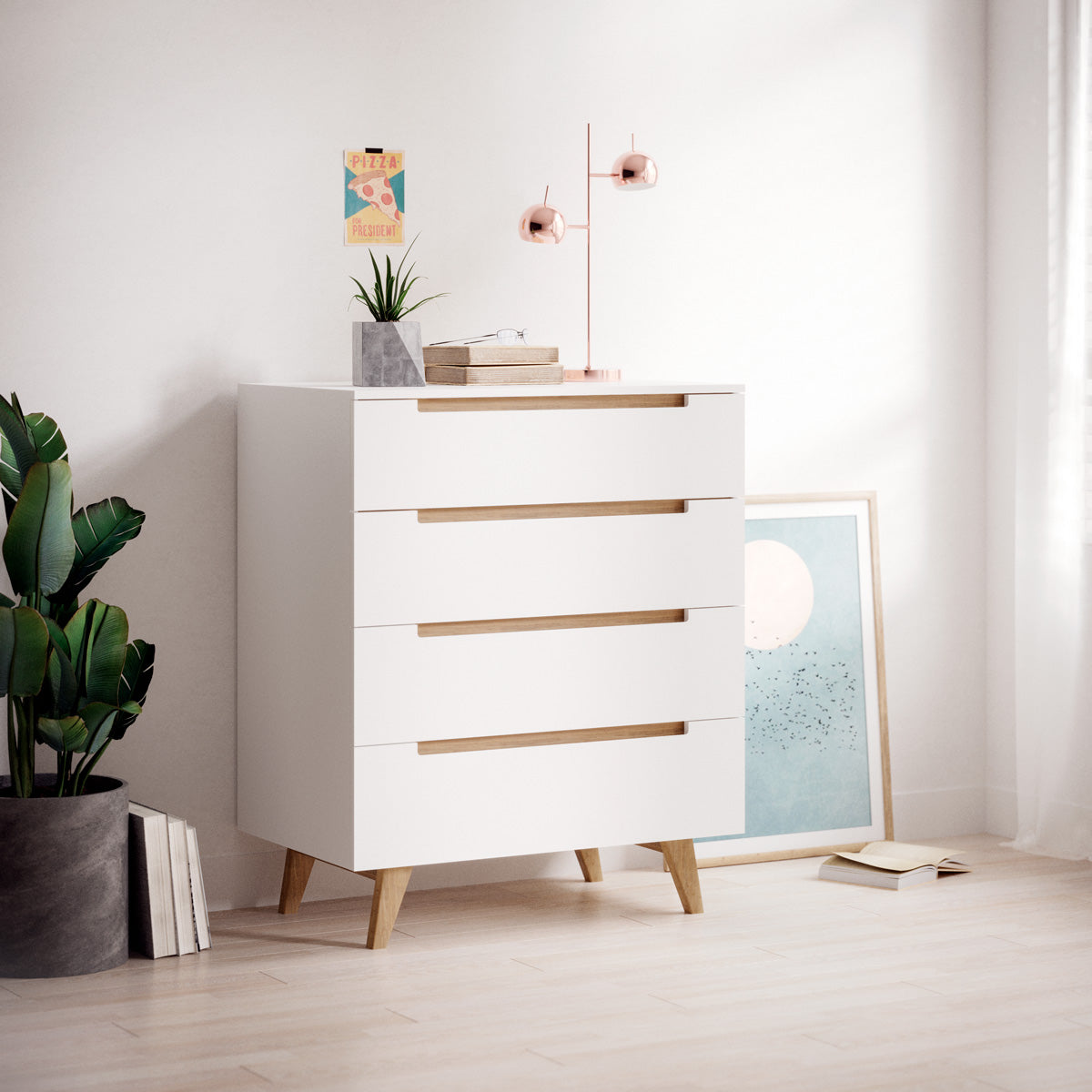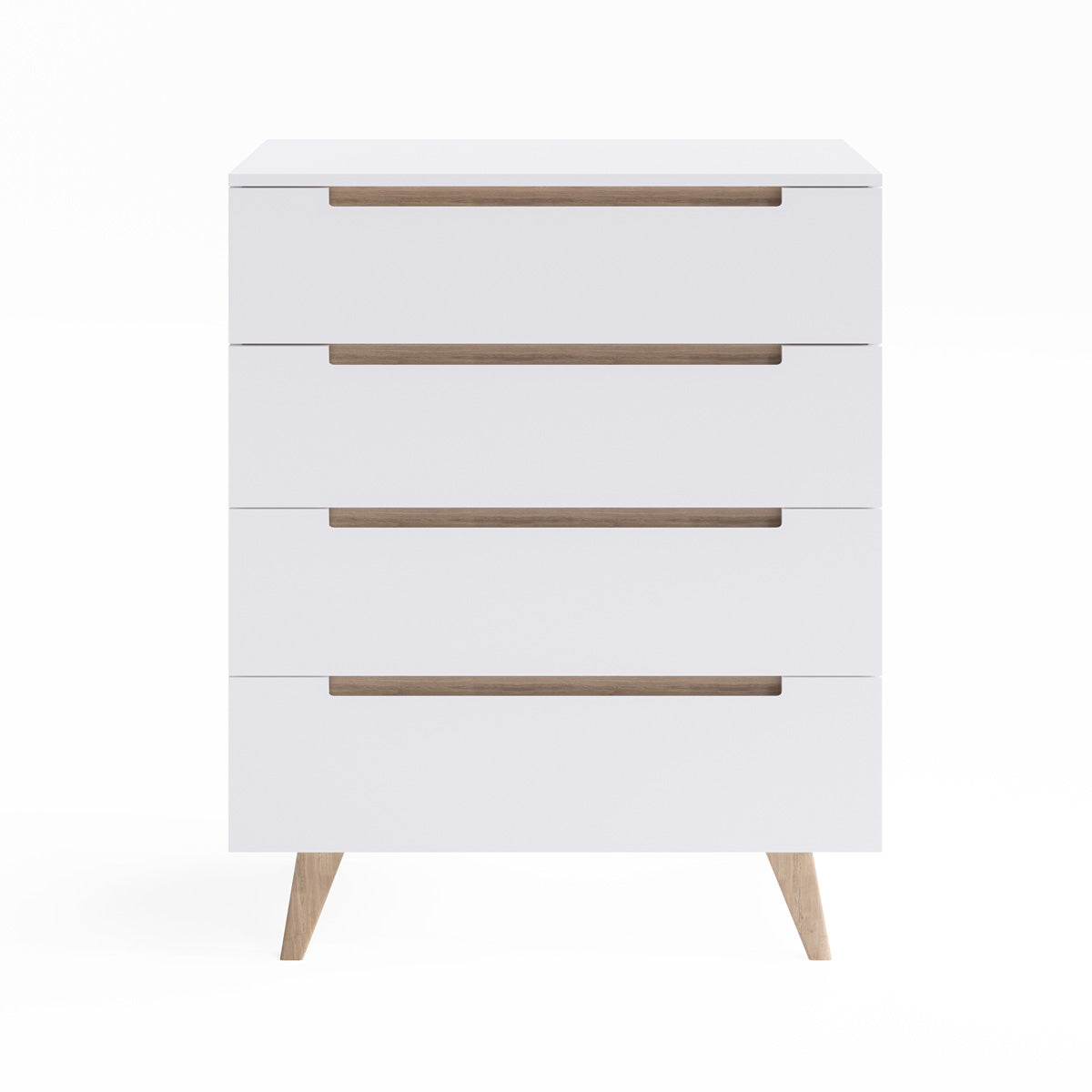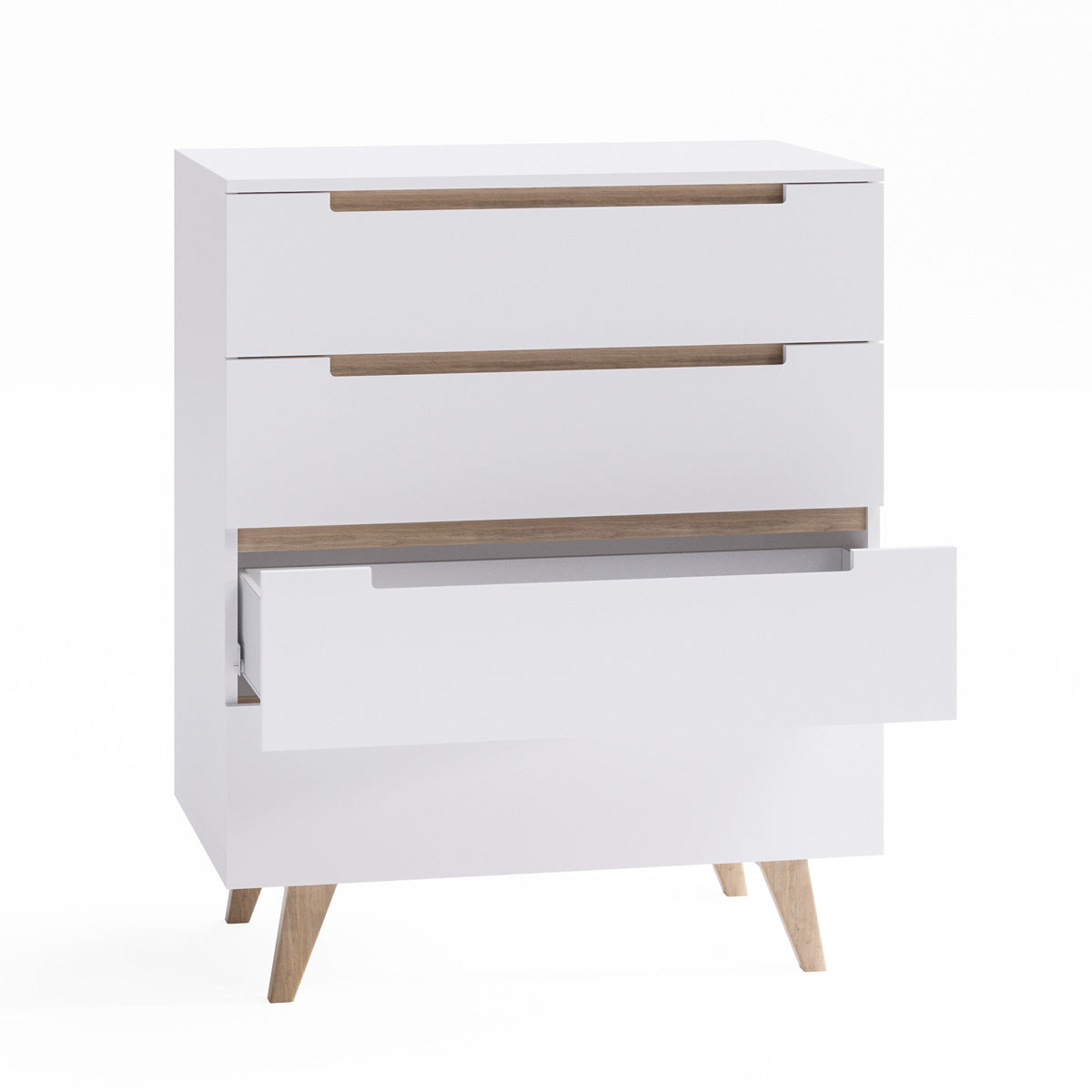 White Four Drawer Tallboy Unit with Solid Oak Legs (Olsen Collection)
Free Shipping
Free shipping may not be available to selected rural areas
Sold out
Description
The Olsen four drawer tallboy is the perfect example of a stylish bedroom storage solution with modern Scandinavian influences. The Olsen bedroom chest of drawers sits upon a sturdy solid oak wood legs base. The front drawers have a beautiful white glossy matte painted finish, and complements the subtle wooden accents.
Key Features
Sturdy solid oak Scandi style legs
Matte gloss white painted finish front drawers
Refreshing white cabinet with light tone wood colour accents
4 sliding drawers for this tallboy
98cm tall bedroom chest of drawers
Product Information
Selected Colour:
White with Oak accents
Materials:
Combination painted MDF, re-engineered wood & solid oak wood legs
Assembly:
Full home assembly required
Weight Limit:
Overall 60kg weight limit with 15kg per drawer and shelf
Dimensions
When assembled:
80cm (length) x 98cm (height) x 40cm (depth) approx
After Sales Care
Warning:
Furniture that is not anchored to a wall may in some circumstances pose a tip over risk, where for example a child climbs onto the furniture. As such, we provide free wall anchors which are recommended to keep your furniture secure.
CUSTOMER REVIEWS
Share your thoughts with other customers!